>VINYL INSTALL TECHNIQUES & LETTER VISIBILITY
>LINK TO FEDERAL
SIGN SPECIFICATIONS

Subscribe to our Newsletter for product updates, monthly specials and informational articles regarding signage and your business.
14 years in Custom
Manufacturing..... Since 1993

Olysigns is a licensed Sign Shop in Washington State. The principals in the business have an extensive client list consisting of BLM, Federal Government, State and Local Municipalities, State Police, Local Police, Fire Departments, Hospitals, Resorts, and a wide variety of Individual Business Clients in the For Profit sector and numerous non-profit businesses.
We invite you to visit and compare our prices and view examples of clients works that we have produced in, Custom Banners, Custom Aluminum Signs, Vehicle Graphics, Real Estate and Yard Signs, Vehicle Magnetics, Backlighted Signs, Monuments, Digital Process color printing, Decals, Stickers, Bumper Stickers and more..
Obtaining a sign for your business is not difficult, however getting an effective sign - a sign that will have a positive impact on your business' income and success - means that you not only are aware of the many types of signs and basic sign design, but also understanding the various types of sign companies, sign construction and more.

You know your business; you came to this site to learn about and purchase effective signage. Review these pages for information. and contact us with any questions.

We are a fully functional e-commerce site designed for you to easily locate the sign you need by category, and once you find the sign, we've made it simple for you to order.




CUSTOM ON LINE PORTFOLIO
PRODUCTS AND SERVICES
Internally Illuminated
Avoid the costly maintenance troubles of "Real Neon" with these brilliantly lit simulated neon signs

Magnetic Signs
Turn your car into a business vehicle in minutes with a set of custom printed magnetic signs.

Regulatory Regulatory signs inform highway users of traffic laws or regulations.

School Signs Crosswalk, Slow & Stop Signs, Safety crossing aids, Road School Safety Signs. Hand-held stop signs available.
Handicap Signs that keep you in compliance with federal and state guidelines! ADA (American with Disabilities Act) Standards along with any Hospital Regulations.
Custom Made A.D.A. Available

Custom Digital Graphics


Full Color Photographic Images as well as any computer image produced for a custom banner, sign or decals.

Monument Signs Structures and Architectural Features Built From Your Design or One of Over 40 Standard Model Designs

Plasticade Signs made of durable UV resistant polyethylene. Each frame is molded hollow so they can be internally ballasted with sand.

Neon Signs Custom & Stock Designs. Also Design your own Neon Sign
All signs meet state and federal standards, and we are a vendor for many federal, state, county and city government agencies,...........
Visit us in Port Angeles

Member Port Angeles Chamber of Commerce
What can we make for you?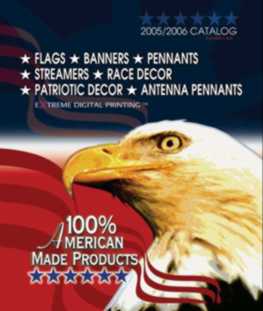 "Special packages"
store on e-bay.


ARCHITECTURAL SIGN
SYSTEMS
Choose from our standard sign systems
or from varied material options and colors
for a custom sign
developed to your specifications